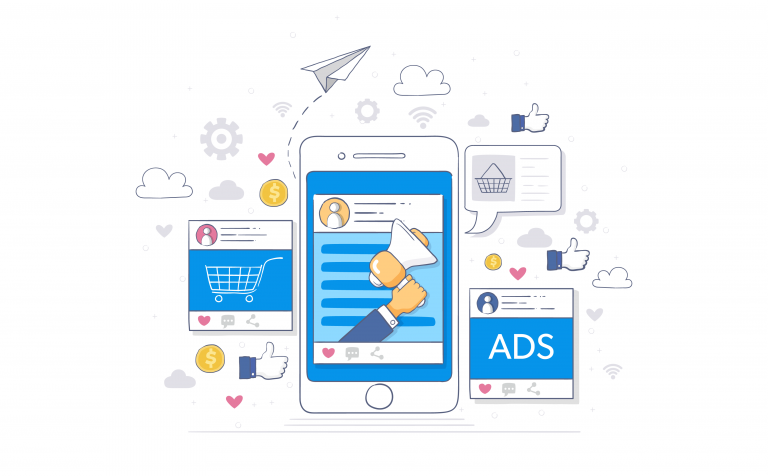 In the world of social media, Facebook is at the top and a great avenue for you to promote your business. Knowing the best Facebook marketing strategies goes a long way to help your business grow. Facebook has always primarily been to chat, share photos and videos among loved ones. Since businesses involve people, and Facebook is a great place to connect to people and also make new friends, why not help your business grow as you have fun online?
According to lyfe marketing, 94% of social media marketers use Facebook ads to reach a wider audience. 72% of B2C company marketers and 43% of B2B company marketers named Facebook as their number one social media advertising platform, implying that Facebook is an important aspect to the growth of business. If you are looking for the best Facebook marketing strategies, we have this article ready for you to take you through everything.
BEST FACEBOOK MARKETING STRATEGIES FOR BUSINESSES
PULL YOUR EXISTING WEB TRAFFIC TO YOUR FACEBOOK PAGE
Every business should own a website because it is the more professional thing to do, and creates an environment for your customers to learn about your products and services. You can direct the traffic on your website to your Facebook page by having a clickable Facebook icon at the top of your webpage. This should lead to your Facebook page and allows your customers and potential customers to make comments and reach out to you better.
Interesting Read : The Ultimate Guide to Facebook Marketing 2020
Most business owners place the Facebook icon at the space at the top of their homepage. It is easily seen and this position provides a better click-through rate.
INCLUDE YOUR FAN PAGE URL IN YOUR EMAIL SIGNATURE
If you make use of your email to reach out to your customers, then adding your Facebook URL to your email signature will be very effective in driving your customers to your page. Placing your Facebook link at the bottom of your message will make it stand out and most times your customers will click it to show you support and get closer to your circle if you are being helpful to them with your services.
If you have events you want to share with your customers, include the information in your email signature and end it with a call to action. 
Interesting Read : Ultimate Guide for Facebook proxies
Example: want a bonus package from us? Like our page on Facebook (include your link in the call to action statement).
SEND OUT EMAILS TO CUSTOMERS
Sending out emails to your customers informing them about your Facebook page is great publicity. The timing of the emails is crucial if you want to have the best effect. For the best conversions, try sending the emails between the days of Monday and Wednesday. A study from Hubspot, The Science Of Email Marketing 2012 stated that emails sent in the morning get a high click-through rate.
PROMOTE YOUR FACEBOOK PAGE IN YOUR STORE
Advertising from your store is another great way to let people know about your Facebook page. It is an important Facebook marketing strategy as it allows your customers and beyond check you up online and know what you have to offer. Your efforts at publicity shouldn't just end online but can proceed to be done offline too.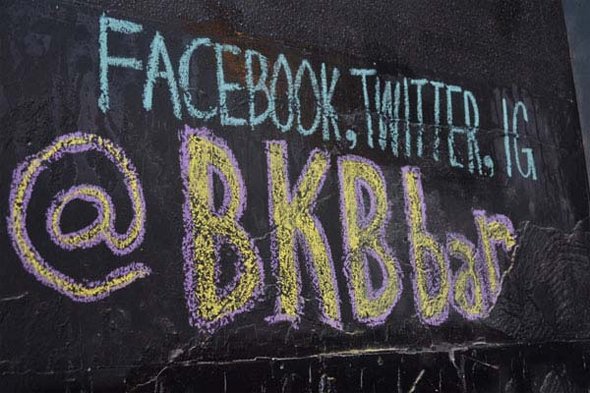 Great places to put links to your Facebook page include business cards, front mirrors or doors of your shop, walls, product packaging, etc.
DISCOVER THE BEST DAY TO POST
The Facebook page insights feature is great at allowing you to determine the best time to post content on your page. It shows you the average time your followers are online and from there you can make out the best time to post content. It is always best to post content when your fans are online as the chances of your posts being missed at this time are low.
By following these steps, you can access your Facebook page insights:
1 . Log into your Facebook page
Above your page you will see "See Insights", click on it

Your insights will be visible at this point. Find the posts tab and click on it

Hover your mouse to the day you want to post your content and you will get information on the best times to do so based on the average time your fans will be online
Alternatives to Facebook insights are tools like HootSuite and Sprout Social. These tools provide you with data including the types of posts that received more attention from your followers.
CREATE YOUR STATUS AND SCHEDULE THEM
On average, 757 million people make use of Facebook daily according to a Facebook investor relations report from January 2014. This is a great number and obviously, the market is full of potential customers. Using Facebook to the fullest involves constant posts for your audience to enjoy. Your posts should not only involve business as this will bore them quick. Aim to provide posts that are educative, entertaining, and empowering.
The following statistics will be helpful to you as you create your posts:
1 . The use of emoticons increases comments on each post by 33% and makes it shared 33% more often than text posts. You also get 57% more likes than regular posts
According to hubspot, posts that end with a question are more engaging and get more comments
After creating your posts, you can schedule its appearance on your status. This ensures that even if you are busy, your posts will be constant.
USE FACEBOOK PLUGINS
Including Facebook plugins to your website is a Facebook marketing strategy that will increase your followers and create more awareness of your Facebook page. Examples include group plugin, save button plugin, quote plugin, and share button. If you have a website or blog with sidebars, make your choice from the Facebook like box or the like button. You can make use of both but try them out to find out which plugin works best for your website.
MAKE USE OF FACEBOOK ADS
You may think that making use of Facebook ads is a waste, but it is a top marketing strategy that will bring your business to a wider audience.
Facebook ads cost little and once you try them and get great conversions that help with the growth of your business, you will be lucky you subscribed to it. There are different types of Facebook ads depending on the goals you hope to achieve:
Facebook page engagement: this advert gives your post the required boost and increases your likes, comments, shares, video plays, and photo views

Facebook page likes: this type builds your Facebook audience

Website clicks: this encourages viewers to visit your website

Website conversions: this type of Facebook ad promotes specific actions that you want people to take on your website so as to increase conversion. You will need a conversion tracking pixel to keep track of your result

App installs: this type of ad encourages people to install your app

App engagement: this gets more engagement on your app

Event responses: ads that promote your event

Offer claims: this ad promotes your offers
Each ad is set up differently and it depends on the result you hope to achieve. Consider the following points when setting up your ads:
Target a specific audience (gender, age, location) with your ads, google analytics display tracking ad you can use the data for ads targeting

If you want to use the ads for your page, use an engaging picture that will spike up interest

Use an engaging ads description, or an easy to answer ads question
Note that your Facebook ads text description allows you only 90 characters.
BE CREATIVE AND START-UP FACEBOOK CONTESTS
A Facebook report from 2013 stated that 35% of Facebook users like a page just so that they can participate in contests. It is in human nature to crave free stuff and engage in contests. Giving your fans contests to participate in will make them engage more and you will have more activity going on. A contest such as a photo likes with page likes and shares as the criteria for votes to be valid will see a lot more follows, shares and likes than any other post.
Interesting Read : How to become a Facebook Influencer?
You don't have to spend a lot on your contest. The prize could be one of your own products if you sell. If you provide services, you could give a one-hour free service to the winner.
MAKE USE OF THE @ FEATURE IN FACEBOOK
The @ feature allows you to tag your followers and other Facebook pages too. This creates a mindset of importance in the minds of your followers and makes them feel more like a part of your business. Creating this kind of feeling brings out the best in people as they see your goals as theirs too.
You can also use it to respond to a fan or show gratitude to a fan. It makes everything personal and builds a good relationship between your business and your customers.
DEVELOP A CUSTOMIZED FACEBOOK PAGE
A custom Facebook tab/app page is great if you want to limit an advantage or offer to your fans only. It allows visitors to see what is going on but asks them to like and join the page before benefiting from anything.
UTILIZE SOCIAL MEDIA SHARING
Making use of social media plugins and adding share buttons to your website will make it easy for your visitors and customers to share content on your webpages. A share on Facebook and other social media platforms will make the post go viral and the more shares you get, the more traffic your website gets. That why it is always important to post shareable content.
ENGAGE WITH YOUR FACEBOOK FOLLOWERS
The key to successful Facebook marketing is to build a good relationship with your fans. Engage with them and communicate with them. It builds strong trust, commitment, loyalty and above all a strong relationship. This always has good results as your fans can turn to your die-hard customers.
UPLOAD CONTENTS AS IMAGES AND VIDEOS
Wishpond's data shows that posts that include photos receive 120% more engagement than text-only posts, while posts of photo albums received 180% more engagement. Images and videos are more interesting and people generally tend to respond to such posts.
Interesting Read : 10 Best Practices for Facebook Ads in 2020
Your photo posts can also have a call to action text as it is engaging and gives your website more traffic. Short descriptions are best for these kinds of posts because the fewer words you use, the more response you get. Posts with 250 characters can get you 60% more response, and posts with less than 88 characters can get you 66% more response when compared to longer characters.
CREATE FACEBOOK GROUPS
Three types of privacy exist in Facebook groups. These types of privacies have different functions and use.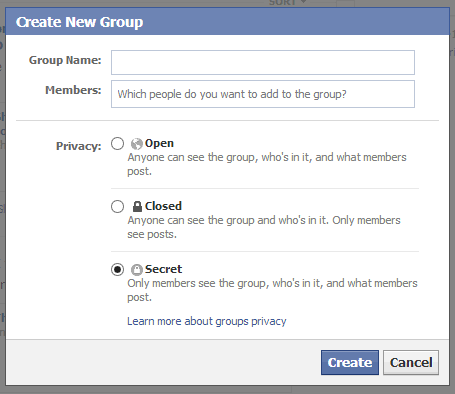 OPEN GROUP
In an open group, anyone can see every information without being a member of the page. Open groups are majorly for the purpose of creating awareness, authority, and interest. This is the ideal group if you are just starting and want to establish yourself in the business. It's not for the purpose of selling but to entertain and have a good fan base.
CLOSED GROUP
A closed group has a bit of privacy. Anyone can see the members, but only members can view posts. This type of group is meant for customer support.
SECRET GROUP
In a secret group, only members see the group, participants of the group, and group posts. Secret groups are meant for discussions that require high-level confidentiality. Companies use this group to train and offer other types of services to customers