Proxies for Data Scientist
Extract Web Data Like A Human with Our Premium Proxies without IP Blocking
Pick the Best Proxies for Your Next Big Project
Now you can get the premium private proxies on the market recognized by leading Data Scientists with private IP authentication, supersonic speed, and complete anonymity.

Turbocharged Top-notch Proxies for Any Data Source
Whether you are collecting data for market research or for brand protection, our super-elite dedicated proxies exclusively are built for your exact needs. Allowing you to capture data from the most challenging targets without raising any suspicious activity on the webserver.

Zero IP Blocking
No need to waste time on IP blocks because our powerful private web scraping proxies and data centres combined portray you as multiple organic users visiting the website. Helping you to extract a vast amount of required data successfully whilst focusing on insights that matter. Now you can imitate organic users' behaviour while gathering data from desirable websites.

Scalable Solutions for Your Every Need
Are you working on a project that tens of millions of requests? No matter your company size or project requirements, our premium system is built to handle tens even millions of queries every day with zero boundaries and an unlimited amount of concurrent sessions.

Use Your Favourite Programing Language
Now more than ever, we have completely made it easier for you to gather the right data using your favorite programming languages. Whether you're a Java fun, Python ninja or R superstar, we've got you covered. Just with clicks of buttons or simple lines of code, you can instantly configure our private and premium proxies without wasting time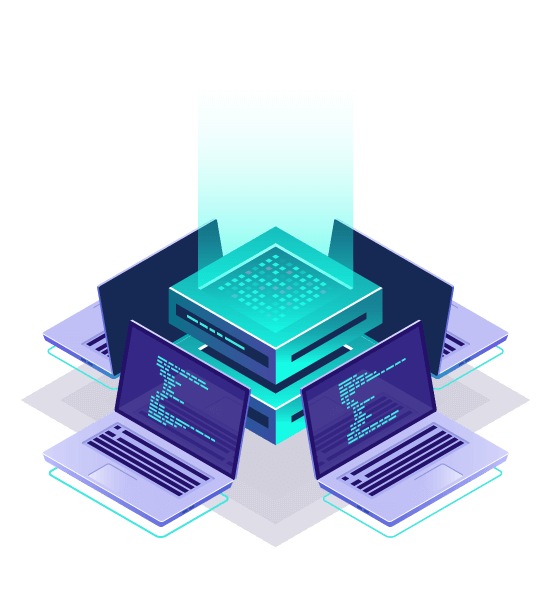 High-Speed Dedicated Premium Proxies
Get the job done with our turbo premium private proxies with dedicated IPs to keep your activities totally nameless while stimulating organic behaviour on the server. Change your proxy IP address on-demand, anytime any whereas you want it. With our premium proxies, we give you as many as 25 IP addresses at a time authenticated for proxy usage.
Why Choose Our Premium Dedicated Proxies
Dedicated IPs that hide your IP address making you completely anonymous so you can collect data without worrying about IP blocks.

Top-notch security from the ground up, backed by a team of experts and proactive compliance anchored on 256-bit AES encryption and DNS/ IPv6 leak protection.

Get a fully automated control panel highly customizable to ensure that you focus on the tasks that really matter.

Access over 50+ locations with high speed, completely anonymous and most reliable proxy networks worldwide.
100+ Subnets and Uninterrupted 1 Gbps Private Proxies
Our private proxy comes in handy for your next project with amazing supersonic speed up to 1 Gbps speed, 100+ subnets and a 99.9% guaranteed uptime. Because your project matter to us, we ensure that you have all the support you need, 24/7.
Why Choose Our Private Proxies
Power up your data collection and find untapped insights with a blazing 1 Gbps speed and 100+ concurrent sessions the way you want it.

Need help? Get instant access to technical support and have all your issues addressed with our dedicated and reliable 24/7 technical support team

Forget about uptime and focus on gathering valuable data with our 99.9 guaranteed uptime build on top of a solid system.

Get a private proxy for every need, be it for gaming, ticketing, market research or more.
Request Demo
24/7
Customer Support
We provide premium support through our innovative Campfire Support system that sets us apart from other providers.
1000
Global Subnets
We provide Proxies from multi mixed subnets from nationwide locations. We have more than 1000 subnets.
1000
1 GBPS Speed
Unmatched blistering speed of 1000 Mbps/sec. Works Great for high performance, multithreaded softwares.
50
50+ Locations
Choice of several international and US geo locations, with high speed and 24/7 support 365 days a year.