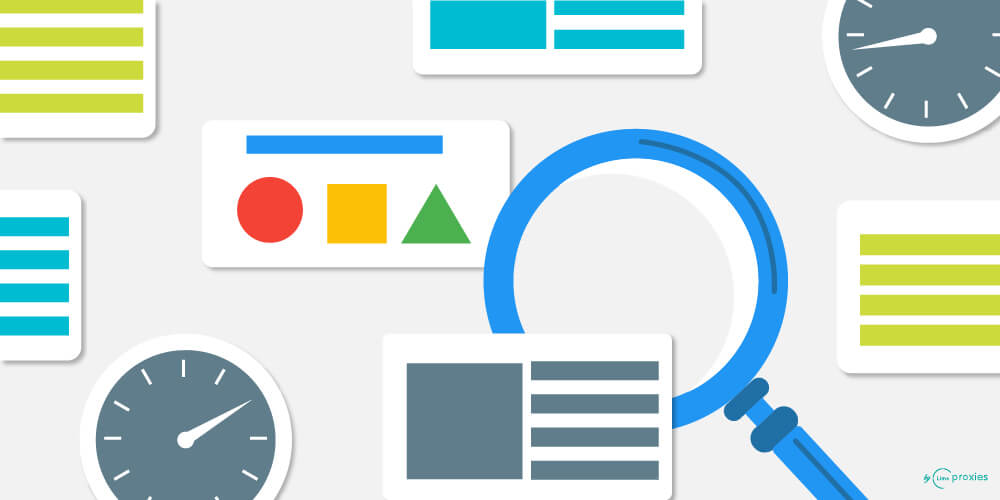 Search Engine Optimization (SEO) is an organic way of ranking high on search results. Marketers strive hard to create quality content that will help them improve their search results. Wordpress, the most popular content management system alone publishes about 2 million posts every day which computes to about 24 blog posts every second. Imagine what would be the stats with all the CMS put together.
While you spend days writing content, it is important that you spend at least 10-20 minutes optimizing your content. 75% of the audience around the world use Google to search. About 67% of the results on the first page of the search get clicked.
There is no right or wrong way when it comes to SEO. You only have different techniques that you follow - White Hat or Black Hat.
White hat technique: White hat follows Google's webmaster guidelines that optimizes search. It focuses on doing things the right way, therefore takes time.
Black hat technique: This is all about getting to the first page as quickly as possible, therefore it involves manipulative techniques that Google has advised not to use.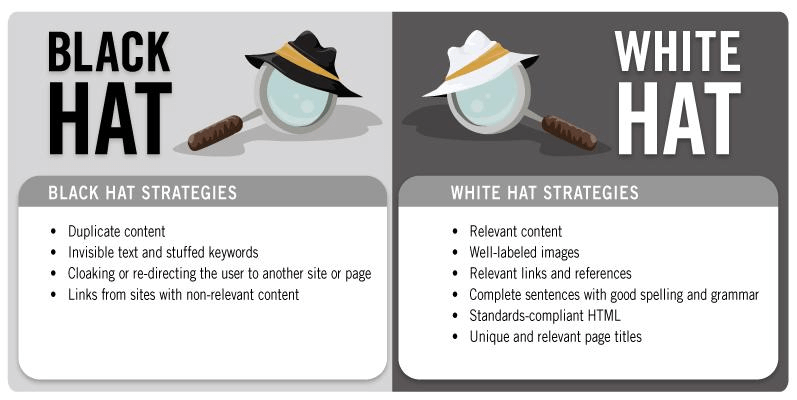 Source - CrazyEgg
There is also another technique that is not very popular among the audience called the Grey hat technique. This is used to describe an approach of using tactics that could be manipulative, but Google has not added them in their guidelines document. For instance - creating microsites that link back to the actual site.
Once you understand the basics of search engine optimization, you will understand that it is not easy to push a page to the number 1 ranking or to one of the top positions. A lot of efforts in terms of planning, research and analysis is necessary before launching your search engine optimization strategy.
60% of marketers believe that search engine optimization plays a major role in lead generation. Therefore you need to exercise the best strategy possible. This cannot be achieved with just an overnight plan, you will need to carefully execute your idea. There are a lot of tools that will put you in the right direction.
Here are a few:
Post Quick Links
Jump straight to the section of the post you want to read:
Google Analytics
Google Analytics helps you understand your customers better. It lets you know your target audience and their behavior in your website. It allows you to track real-time data, your audience, their behavior, conversions, and their acquisition.
It helps you answer the following questions:
The number of people visiting your website
The total number of live visitors
The devices from which your visitors are viewing your website
The traffic source for your website
The marketing strategy that drives traffic
The popular pages in your website
The number of customers who have converted
Source of the converting visitors
The speed of the website
The content that your visitors like the most
Each tab in this tool will provide you with insightful data. For instance, if you take the 'Acquisition' tab you will be able to find information on the traffic source. This data will help you understand the source of your data.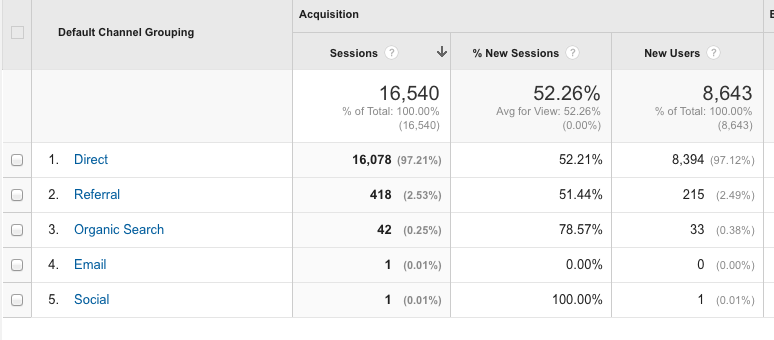 Source - Neil Patel
Moz
Moz helps you gain visibility among your target audience. It helps you understand how your business is listed online. You can also check your organization's listing on various search engines such as Google, Bing etc.

The tool gives you a score out of 100. It also lets you know the completeness of the listing. It groups the data into 4 - Complete, Incomplete, Duplicate and Inconsistent.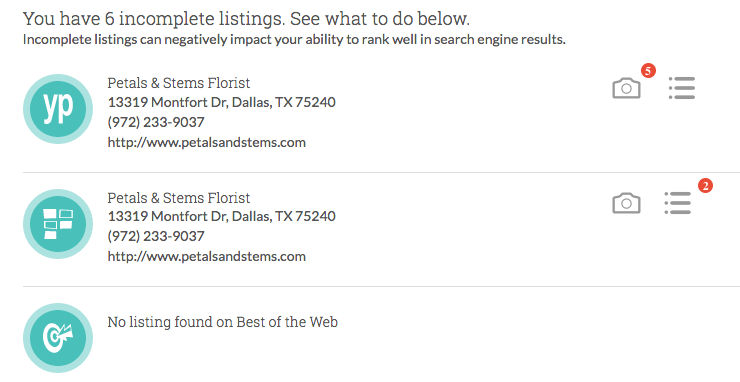 It helps you take care of the listing by allowing you to update or create a new listing. Most of the small and medium-sized businesses prefer Moz to outdo the competition.
Buzzstream
If you are trying to get other websites to link to your website, Buzzstream is the app that you will need. It helps you create a personalized outreach program that is not only efficient but also helps you achieve your target at such a short span of time.
It helps you research your prospects at ease and monitor your efforts related to link building. It also helps you calculate the site rank of your website connect with influential people in your niche.
Source - Buzzstream
Google PageSpeed Insights
Page speed plays a vital role when it comes to search engine optimization and ranking.
Google quotes that "Speeding up websites is important — not just to site owners, but to all Internet users. Faster sites create happy users and we've seen in our internal studies that when a site responds slowly, visitors spend less time there. But faster sites don't just improve user experience; recent data shows that improving site speed also reduces operating costs. Like us, our users place a lot of value in speed — that's why we've decided to take site speed into account in our search rankings. We use a variety of sources to determine the speed of a site relative to other sites."
Now that we have an open statement from the king of all search engines, we are left with no choice but to optimize the page speed. Google PageSpeed Insights is a free app that ensures if your web pages are on the right track. It also allows you view the page loading time based on the device.
It gives you URL wise inputs on the speed, user experience and the elements that need to fixed in that particular page.
You can optimize your score by just following the instructions to fix the page.
Help a Reporter Out (HARO)
Help a Reporter Out helps you look out for Press Release related opportunities.
For instance, once you sign up and provide the details about your company, you will get a few emails every day. These emails will list different media opportunities. The way HARO works is simple. Once you sign up and provide some basic information on your company, you'll receive three emails per day with media opportunities.
This helps you connect with journalists.
Any PR lists your name as well as your company's name in the article. This helps you build a brand identity.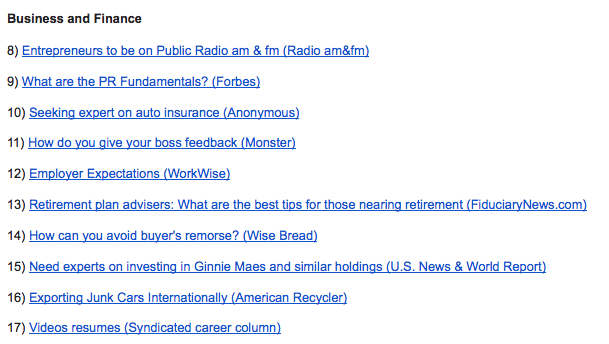 Source - Neil Patel
SimilarWeb
Similarweb allows you to view the different metrics of your website.
It helps marketers find different growth opportunities across the channels. It reveals your competitor's activities in terms of content, affiliate marketing and search. It also helps you optimize your own search by identifying the trending keywords related to your niche. It enables you to build and monitor affiliate partnerships. You can also check out the alliances that your competitors have. You can find out the areas that your competitors use to advertise their product and their placement strategy.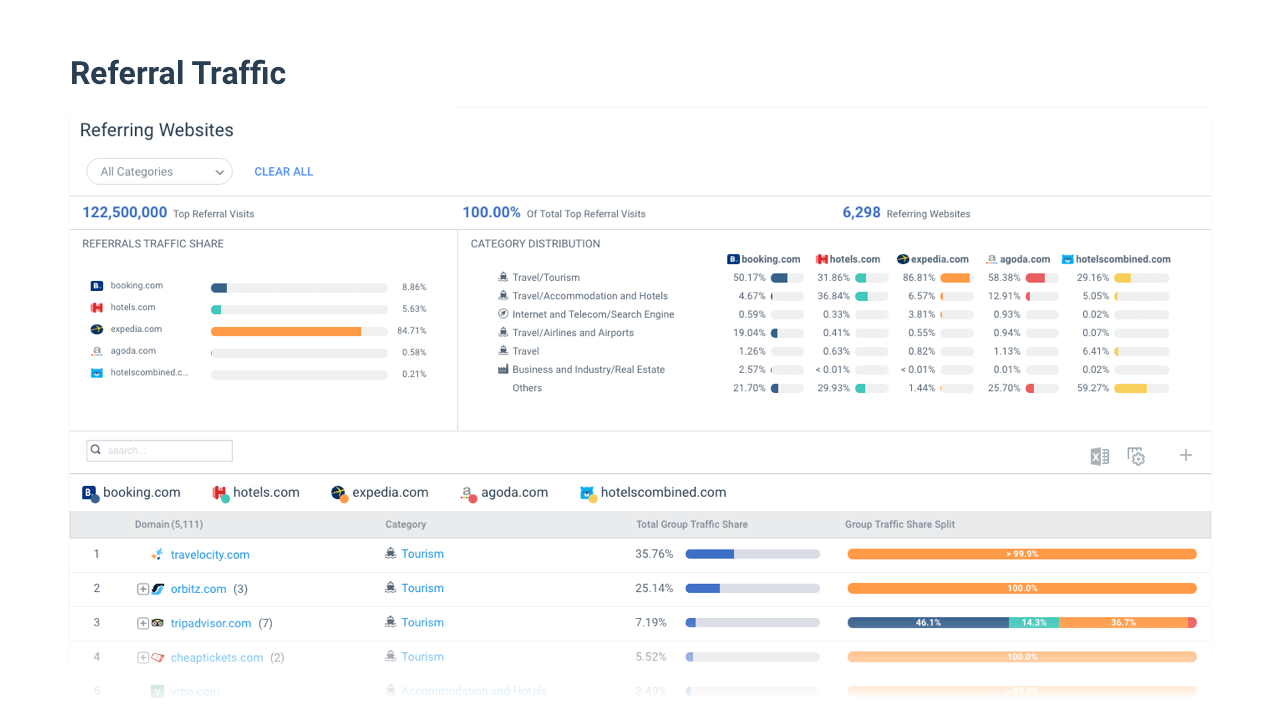 SEO SiteCheckup
SEO SiteCheckup provides you with a wide range of features that help you analyze the key SEO issues, monitor SEO and competition and create reports that will help you view the trend.
The tool is very simple and intuitive. All that you have to do is enter the URL and you will get the results as shown below.

If you get a perfect score, this means you are on track with Google's SEO guidelines, if not, then it also lists the areas that need to be looked into.
Ontolo
Ontolo helps you with link building, SEO, content, reputation, social, competition, sales, advertising and much more. The major aim of using Ontolo is to show you the opportunities. This helps you choose from a wide range of ideas. If you feed in the information on the type of links you are looking at, it provides you a result in a CSV. You can reach out to these opportunities and take it up from there. It helps you move in the correct direction when it comes to link building.

source- Backlinko
Ahrefs
Ahrefs is a splendid SEO and Content marketing tool. Content is the base for SEO. You need content first to optimize search.
The Content Explorer from Ahrefs allows you to find out the most shared topic in the social media that is particular to your niche. Once you figure this out,
I've discussed Ahrefs time and time again on my blog, and here is why: it's simply one of the best tools around when it comes to SEO and content marketing.
When it comes to SEO, there are two major features that one should not miss.
Site Explorer is the best backlink checker available in the market. It provides a detailed summary of the backlinks to the website. You can also use this tool to check out the history of the backlinks of your competitors.
The next best feature is the position tracker. It helps you view the success rate of your keywords. It tracks and monitors the keywords and their rankings. It also allows you to view the rankings of your pages based on the devices that your customers use.
Ahrefs is a powerful search engine optimization tool that every company should have.