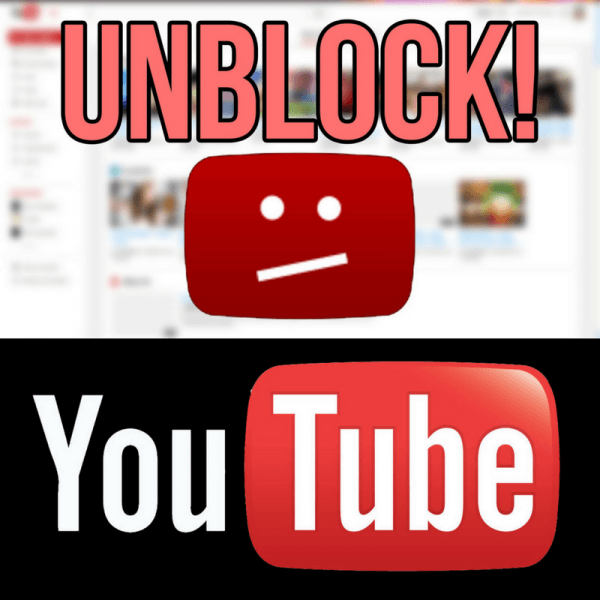 It is said that there is no such thing as open internet. Some part of it is always, inevitably blocked. Videos, clips, pictures, shows, movies. You will find a barrier at every step. Even with YouTube! Are you surprised? Yes YouTube has restricted content and age restrictions. This is a post to tell you how to easily bypass that restriction and run free in the world of unblocked YouTube.
Introducing – proxy to unblock YouTube among other audio and video content websites. Proxy is a tool that can bypass Internet censorship. This tool enables the user to access all Youtube videos. The proxy is compatible with  MacBook, Linux computer, Windows computer. It is also accessible on a smartphone and a tablet. A genuine and established proxy you can use is Lime proxy. It unblocks YouTube and every other facet of the internet. The proxy works on every device that has an ability to browse the Internet. What you really need to take of is an active Internet connection. The rest is taken care of by the proxy. The Lime proxy server will connect you with an IP address that not only clears the geolocation but also the age barriers that are imposed by YouTube on its viewing audience. With a good internet connection one can benefit from using the proxy server to unblock YouTube. You could be located in Lithuania or China or India, and you would be able to access the internet as if you were in the most free access internet zone in the world, most usually the USA. You will be able to unblock Youtube and enjoy the most popular official videos clips on Youtube. You will be able to enjoy the age restricted comedy gold that is buried deep in the realms of Youtube or watch bands and artists like Metallica, Robbie Williams, Madonna, Red Hot Chilli Peppers, Depeche Mode, AC/DC or Lady Gaga from the comfort of your home, school, or work. You can unblock your favorite video clips with Limeproxies. Limeproxies enables you to watch every single Youtube video without any restrictions despite all blockings by school, college, office local networks or university. Once you have access to the proxy and have signed up, this service is totally free.
Proxy is a service that is anonymous and compatible with fast internet surfing. This not only enhances your internet experience but also hides your true identity and unblocks YouTube videos. Limeproxies can also be used to unblock Twitter, MySpace, Facebook, Gmail and other websites that are usually blocked by the ISP in schools and universities, and also are geographically affected in some countries. The user's original IP address is never put up for grabs.
While anonymity is of concern, connection speeds also a crucial matter to a user. Hence, it is imperative to note that Limeproxies is not a public proxy. As a public proxy is a free service, a large number of traffic can be found on it all given times. A public proxy never has a "low time". It is "up" throughout the day, week, and month. It puts a heavy load on a server which in most cases results in a slow connection speed. This is undesirable to all concerned parties. So while using a Limeproxies connection, the server speeds can run up to 1GBPS with almost all locations round the globe. Moreover, Limeproxies offers a stability of connection while unblocking YouTube unlike any other public proxy can provide. The custom software has an automatic reconnection feature which is triggered if connection drops below a certain speed. This feature is universal. In that way Limeproxies allows you to stream and buffer online videos and clip just as you browse through them or pass by them on Facebook, without any interruptions.
What may also concern a proxy user here is possibly the bandwidth and speed limits on a proxy server while loading big content from YouTube. This is easily resolved. Limeproxies does not monitor, limit or in any other way try to block the connection speeds of the user. Additionally, the bandwidth is unlimited as well. So this makes sure that the user gets to watch and enjoy an unlimited number of Youtube videos. This is worth mentioning because it is not generally possible with other proxy server.
In addition to the anonymity and fast speed, what is crucial is the safety of the user. Safety from infectious viruses, data harvesters, and corporate ad manifestos. So it is vital that a user doesn't use a public proxy and use a private proxy instead which is paid for by your own self so that the server doesn't have to sell its space to corporate. This is well taken care of with Limeproxies.
So the first step towards enjoying an unblocked, unrestricted YouTube is to use a proxy that values the user's safety, anonymity, and smooth experience.
Post Quick Links
Jump straight to the section of the post you want to read: