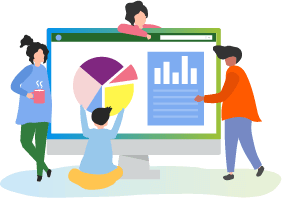 Need something to spice up your gaming performance? A fast internet connection is sometimes not enough; online gamers can also experience lag in the speed of the games they play. The main solution to this is to have a good proxy for gaming.
No online gamer would want to experience lag in the middle of their game or even frequent disconnections, hence they need the best gaming proxies. There may be a lot of proxies available online for free, but a paid proxy is safer and more consistent. Free proxies will be overloaded with users so you will not be enjoying their services for a long time.
Paid gaming proxies, on the other hand, has many features you can enjoy, including the larger bandwidth, faster speed, many global locations, and of course, the 24/7 live support. There are several paid gaming proxies, but you can even purchase a cheap gaming proxy for as low as $5. When you are even lucky enough, you can catch their discounted prices and even packages or plans that fit your needs.
Gaming proxies are highly crucial in the online gaming world. It has been found that no matter how fast your internet connection is, if you are experiencing long ping time between your ISP and the game server, your gaming status might still be at risk. This is where the gaming proxies come in. They act as a proxy server between your ISP and the remote server. It provides a shorter route so it can reduce your ping time, and eventually, you can enjoy playing in a smooth connection. Who wouldn't want that?
Though there are a lot of proxies for gaming in the market, there are some that will definitely stand out. This is because of their amazing features that are useful for many online gamers. Check out some of the gaming proxies in the online market.
Post Quick Links
Jump straight to the section of the post you want to read:
Premium Proxies
Premium Proxies
This is perfect for you if you are looking for high security and anonymity. By using this proxy, you can protect your privacy. You will have your own IP address, not shared with anyone, and what's more exciting is the dedicated 1Gbps speed.  
Get large bandwidth and IPs from multiple subnets with this proxy. With their advanced control panels, their services are managed easily. They can provide all the power you need with your proxies. Just like any other proxies, they hide your IP address, ensuring that no one can locate your country or city, and your IP will be hidden from websites. These are also specially designed for gaming.
If you are looking for an easy-to-use proxy, this is the one for you! Apart from that, they offer 1Gbps speed, instant IP refresh, and most importantly, 24/7 live support. So whenever you are facing issues with the IP, you can get it changed, this proxy is just perfect for you. Whenever you need assistance, they are always ready to serve you 24/7. Their prices depend upon how many proxies you need; more the number of proxies, the cheaper the price.
Have you already thought of what gaming proxy to use? When paying is a bit burden to you, there's another option! Sometimes, with a limited budget, we ought to choose the ones given for free. Why not? When it's for the public to use, then we have to make the most of what's given to us for free. Though one must be careful of what's handed freely to you, it usually comes with a drawback. Anyhow, you can still enjoy it anytime you want.
Public Proxies
Public Proxies
There are a number of free proxies for online games that people use.  A lot of gamers collect these free gaming proxies to be able to sustain their online games. You cannot just have only one proxy because apparently you have to find a new free one because the one you're using has stopped. One proxy isn't enough, they say. This is the common problem when using a free proxy for gaming.
Free proxies are not stable, too. You may be attacked by intruders, and you wouldn't want that.
Free proxies are not all about disadvantages. Aside from the fact that you're using it for no cost at all, which is the highlight of using a public proxy, you can use it as a temporary solution. You can still visit sites anonymously, access some blocked websites, and go online while hiding your identity. Basically, it can still act as the "middleman" between you and all the websites you look into.
Free proxies might still work for you if you are lucky enough to find a good one. But such free proxies can pose a threat to your privacy.
So, have you decided yet? Whatever you have in mind, both gaming proxies, whether you choose the premium or the public one, have one common goal: to boost your gaming performance. My personal recommendation will be Premium or specific Gaming Proxies as they are built for gaming and most importantly, 24×7 support.